Posted on
By Kinsie Howell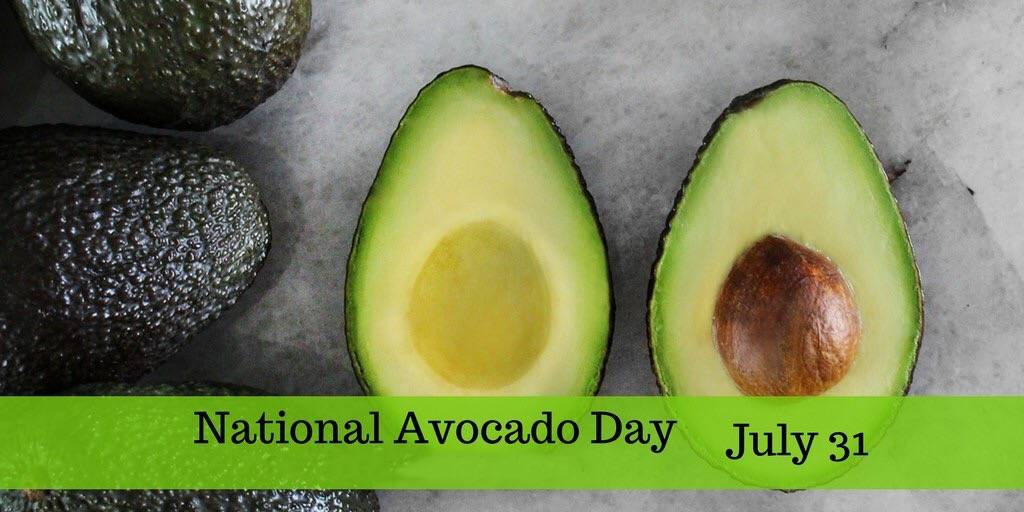 Hold up! It's National Avocado Day and that's a heavy rival with National Tequila Day that was this past Sunday! Kind of perfect they're in the same week. I'm going to cut to the chase and give you gals my top 3 recipes for some true avocado realness!!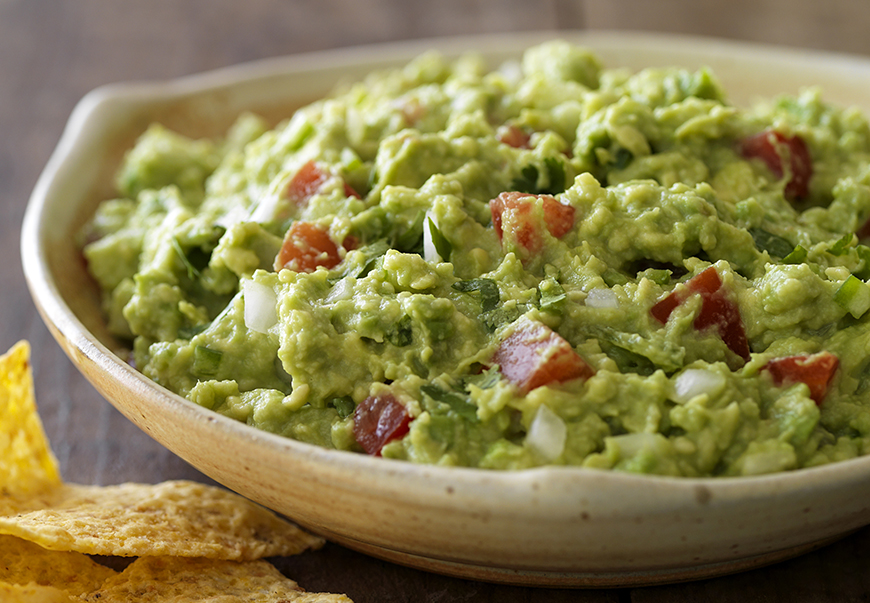 GUACAMOLE!
Ummm, duh! I think we all new that would be TOP of the list! What you'll need:
Two avocado's ( More depending on how big of a portion your want to make)
1 Jalapeno
1/2 a Vidalia onion
Trader Joe's Serrano Salsa Fresca
1 Lime
Salt/Pepper
1 Clove Garlic
Dice up your onion, jalapeno (all or half depending on how spicy you like it), empty your avocados into a bowl and mix those three ingredients together. Then add chopped garlic, lime, pinch of salt/pepper to your liking and a few tablespoons of salsa. Taste and add upon whatever you think it needs. Once to your taste put it in the fridge for 30 minutes and then it's ready to serve!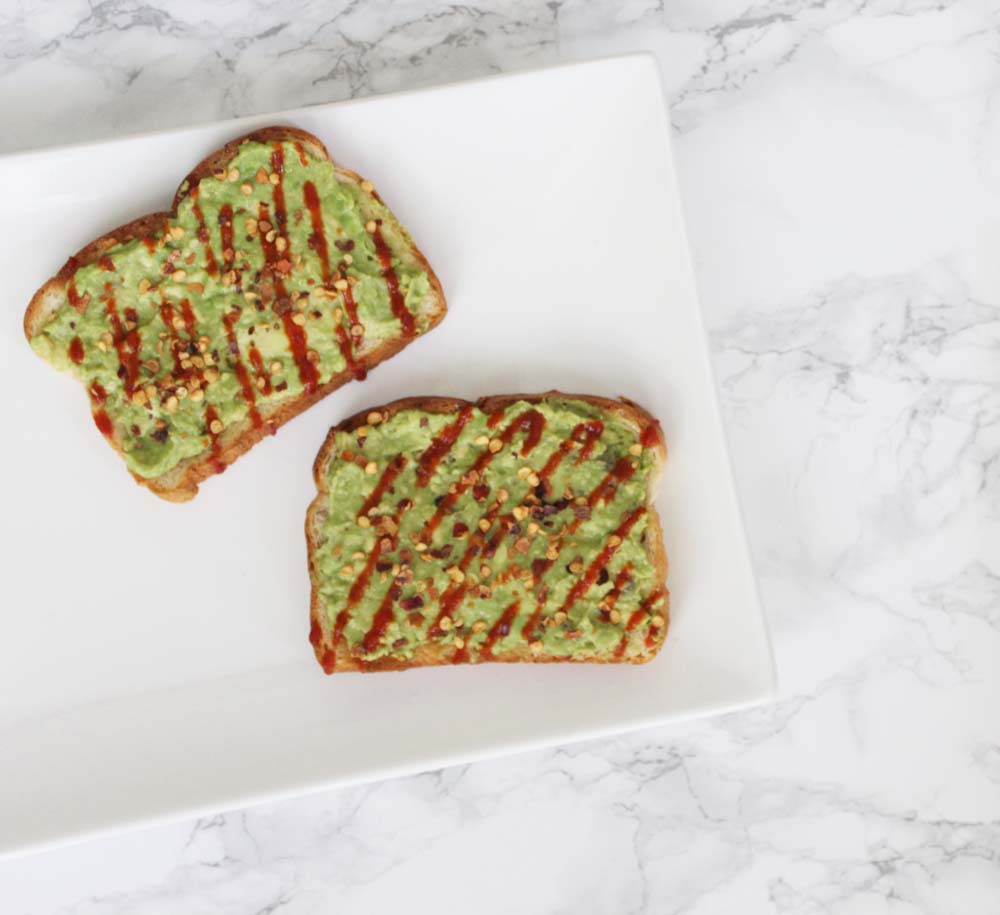 Simply Sriracha Avocado Toast

This recipe is so easy but one of my favorites and an all time breakfast go too!
Whole Wheat Bread
1/2 of an Avocado
Red Pepper Flakes
Sriracha Sauce
Empty your half of an avocado into a bowl so you can mash it up. Once made into a spread and you've toasted the bread spread the avocado onto the the toast. Then sprinkle a few red pepper flakes and lightly squeeze sriracha to your liking! So delicious and good fats to start the day!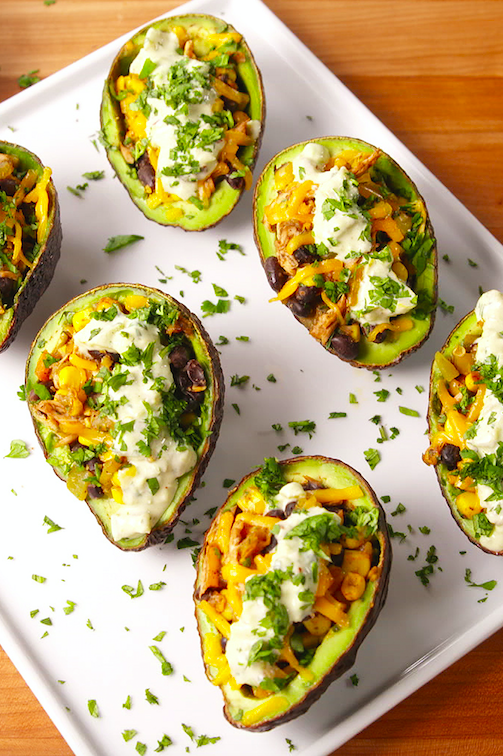 Chicken Taco Avocados
THESE are now on my regular list of seriously delicious avocado REALNESS!
Ingredients:
For the Filling:
1 c. black beans, cooked
1 c. canned corn
1 4-oz. can green chiles, divided
1 c. Tyson Grilled & Ready Pulled Chicken Breasts
1 c. shredded cheddar, plus more for topping
1 package Taco Seasoning
2 tbsp. fresh cilantro, plus more for topping
3 ripe avocados
For the dressing:
1 c. ranch dressing
1/4 c. lime juice
1 tbsp. fresh cilantro
1 tsp. kosher salt
1 tsp. fresh ground black pepper

Directions are as follows:
Heat broiler. In a large bowl, combine black beans, corn, 1/2 can green chiles, grilled & ready pulled chicken breasts, cheddar, taco seasoning, and fresh cilantro. Stir until combined.
Halve and separate three avocados, removing pit and hollowing out insides. Mash insides in a small bowl and set aside.
Place avocado boats face up and fill each with 1/3 cup of filling. Sprinkle with more cheddar and more fresh cilantro, then broil until cheese is melty, about 2 minutes.
Make the dressing: In a medium bowl, combine ranch, lime juice, remaining green chiles, cilantro, salt, and pepper and stir to combine. Fold in mashed avocados and mix until smooth.
Remove avocado boats from oven and transfer to serving dish. Drizzle with dressing and garnish with more cilantro, if desired. Serve immediately.
No one should miss out of this amazing day so do yourself a favor and dive into all the deliciousness that avocados offer!
-